1. Cllr. Janet Dobson, 01949 829012,  E-mail: cllr.janet.dobson@newton-pc-notts.co.uk
Having travelled the world as the daughter of an Army Officer, then an army wife I settled in Newton with my two children nearly 20 years ago – and I have loved every minute of it. As I approach retirement (slowly) from my job as an Office Manager in an Infant School, I will be able to give more time to village matters. I have seen the village grow from a small, safe patch to a much larger housing estate that has, at times, felt overwhelming. As a Parish Councillor I am keen to ensure all residents are represented and we work together to build a successful, cohesive community with great facilities for everyone to enjoy.
2. Cllr. James Fisher, Chairman,  01949 20235, E-mail: cllr.james.fisher@newton-pc-notts.co.uk
I was born in the nearby village of Shelford but have lived and farmed with my family at Newton House Farm for the past thirty four years
I was a councillor for over 30 years on the original joint parish council of Shelford and Newton
I was instrumental in the formation of two separate parish councils following the closure of the RAF station and the impending development of a larger community and housing at Newton
I joined Newton Parish Council in October 2017
I have a wealth of local knowledge and am particularly interested in seeing the enlarging community of Newton develop for the benefit of its residents
3. Cllr. Mrs Margaret Goulder, vice-Chairman 01949 829088,  E-mail: cllr.margaret.goulder@newton-pc-notts.co.uk
I was born & brought up in Radcliffe on Trent but eventually left to pursue a nursing career. In 1999 I moved to Newton because I missed village life & think it should always be supported. This is also why I joined Shelford and Newton Parish Council in 2007. As Newton changed and grew I was one of the councillors who pushed for Newton to have its own Council. This was to enable us to grow into a thriving community.
In 2004 I became a Director & chair of Trenchard Close Residents Co Ltd when the Directors of Annington Homes resigned.
I spent 18 years doing voluntary work for a couple of charities and also within the legal system supporting victims, witnesses and their relatives at Crown and Coroners courts.
At present I work part time which enables me to find the time to support projects within Newton.
4. Cllr. Rebecca Higgs (Penny), 07833 654646, E-mail: cllr.rebecca.higgs@newton-pc-notts.co.uk
I am a Teacher specialising in teaching students who exhibit challenging behaviour. I have lived on Trenchard Close for 19 years. I have a daughter who has recently started University. I also have a dog that most days you will see me walking.
My interests on the Parish Council are Communications and the Play Area, as I want everyone to know how hard we are working behind the scenes to make Newton a enjoyable fun place to live.
As a Parish Councillor I am more than happy for people to speak to me and to express their point of view. Because it is you the parishioners I represent.
5. Cllr. Neil Phillips, 07774 961116, E-mail: cllr.neil.phillips@newton-pc-notts.co.uk
I have been a Newton Resident for over 18 years and I own two businesses in the Village, based at Newton House Farm. One is a leisure supplies company in the Caravan and Motorhome market. The other is a Narrowboat hire company. I am 59 years old and have actively been involved in Cycling, Motorsport and Sailing for many years. I held the office of Vice president of my cycling club and was also Chairman of my Car Club and have held several committee positions within all three of my clubs. I would love to see Newton with more facilities for the benefit of all the residents and hope being on the council helps that become a reality.
6.  Cllr. Sarah Shaw, 07944 432050, E-mail: cllr.sarah.shaw@newton-pc-notts.co.uk
I have lived in Nottingham all my life, I moved to a new build house 6 years ago and really enjoyed the new community and quietness that Newton has to offer. I decided to volunteer some of my time to the community by joining the Parish Council. As Newton develops into a larger village I am keen to see that we help to communicate and deliver what will hopefully be a lovely village for us to all live.
7. Cllr. Isabel Shouler,  01949 829072,  E-mail: cllr.isabel.shouler@newton-pc-notts.co.uk
8. Cllr Neil Grayson, E-mail: neilgrays@googlemail.com
I have lived in Nottingham for over 30 years now, the last six of which have been here in Newton. I moved to the village to get back to the country after the hustle and bustle of Nottingham. I was also attracted by the history surrounding the village particularly related to the RAF airbase. 
I think the village is a wonderful location and has much to offer. As the village continues to develop and expand I would like to lend a hand with the issues that inevitably raises by assisting on the Parish Council. 
I am already a Civilian Instructor with the local RAF Air Cadets Squadron, helping the Cadets learn the basics of flying on a flight simulator. 
I take a pragmatic approach to matters and try to find straightforward solutions to problems. My experience for this has come from previous roles as an Officer in the Merchant Navy, an IT specialist in industry and running my own business.
9. Cllr. Yvonne Stephenson,  07979 524104, E-mail: cllr.yvonne.stephenson@newton-pc-notts.co.uk
Yvonne moved to Nottinghamshire in 2000 and has lived in Newton with her husband Paul since late 2013.
A Business Continuity and Crisis Management professional with a breadth of industry sector experience spanning over 20 years, Yvonne has regularly attended Parish Council meetings with her husband as a member of the public and was appointed as a Councillor in April 2018.
Outside of Parish Council matters, Yvonne is also Editor of the One Newton newsletter and in June 2018, along with a group of supporters, launched the first annual 'Right up your StreetFest' event in Newton aimed at bringing the community together, which raised money for two fantastic local charities and residents agreed was a great success.
Yvonne is keen to bring her communication skills to bear in her Councillor role, helping the Parish Council to promote its good work through enhanced communications and the introduction of Social Media to reach an even wider audience.
Membership of Standing Working Groups
i) Finance and Assets: Cllrs  Neil Phillips and Janet Dobson.
ii) Planning: All Cllrs
iii) Community Centre: All Cllrs
iv) Leisure and Amenities: Cllrs Neil Phillips; Penny Higgs, Isabel Shouler and Yvonne Stephenson
iv) Play Area: Cllrs  Penny Higgs and Yvonne Stephenson
v) Communications: Cllrs Isabel Shouler, Sarah Shaw and Yvonne Stephenson
The Chairman and vice-Chairman are permanent ex-officio members of these groups
The Clerk to the Council: Bill Banner,  0115 933 5921,  E- mail: clerk@newton-pc-notts.co.uk
Register of Councillors Interests: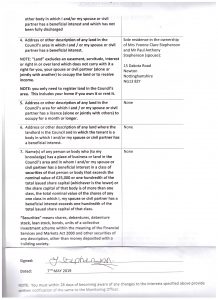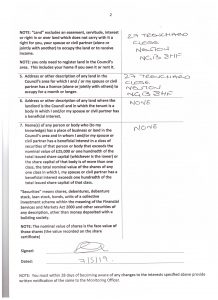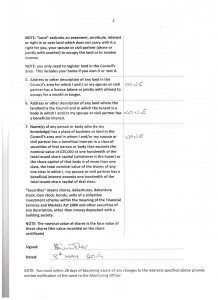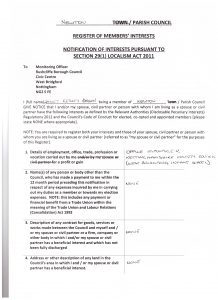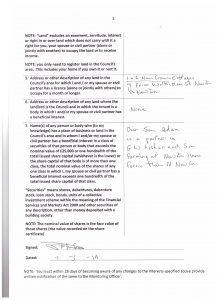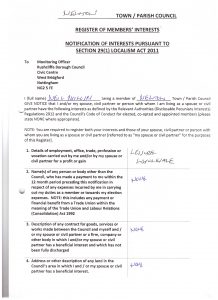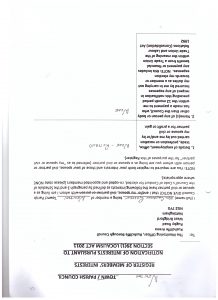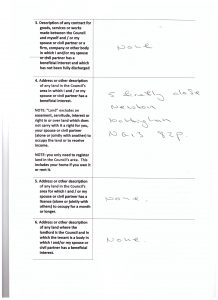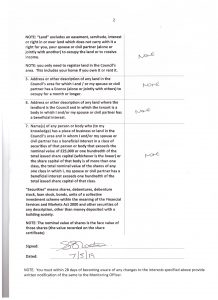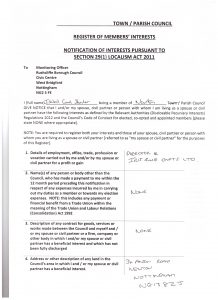 …………………………………………………………………………………………………………………………………………..