The Parish Council comprises 9 Councillors as follows:
1. Cllr. Janet Dobson, 01949 829012
Having travelled the world as the daughter of an Army Officer, then an army wife I settled in Newton with my two children nearly 20 years ago – and I have loved every minute of it. As I approach retirement (slowly) from my job as an Office Manager in an Infant School, I will be able to give more time to village matters. I have seen the village grow from a small, safe patch to a much larger housing estate that has, at times, felt overwhelming. As a Parish Councillor I am keen to ensure all residents are represented and we work together to build a successful, cohesive community with great facilities for everyone to enjoy.
2. Cllr. James Fisher, 01949 20235
I was born in the nearby village of Shelford but have lived and farmed with my family at Newton House Farm for the past thirty four years
I was a councillor for over 30 years on the original joint parish council of Shelford and Newton
I was instrumental in the formation of two separate parish councils following the closure of the RAF station and the impending development of a larger community and housing at Newton
I joined Newton Parish Council in October 2017
I have a wealth of local knowledge and am particularly interested in seeing the enlarging community of Newton develop for the benefit of its residents
3. Cllr. Mrs Margaret Goulder, 01949 829088
I was born & brought up in Radcliffe on Trent but eventually left to pursue a nursing career. In 1999 I moved to Newton because I missed village life & think it should always be supported. This is also why I joined Shelford and Newton Parish Council in 2007. As Newton changed and grew I was one of the councillors who pushed for Newton to have its own Council. This was to enable us to grow into a thriving community.
In 2004 I became a Director & chair of Trenchard Close Residents Co Ltd when the Directors of Annington Homes resigned.
I spent 18 years doing voluntary work for a couple of charities and also within the legal system supporting victims, witnesses and their relatives at Crown and Coroners courts.
At present I work part time which enables me to find the time to support projects within Newton.
4. Cllr. Rebecca Higgs (Penny), 07833 654646
I am a Teacher specialising in teaching students who exhibit challenging behaviour. I have lived on Trenchard Close for 19 years. I have a daughter who has recently started University. I also have a dog that most days you will see me walking.
My interests on the Parish Council are Communications and the Play Area, as I want everyone to know how hard we are working behind the scenes to make Newton a enjoyable fun place to live.
As a Parish Councillor I am more than happy for people to speak to me and to express their point of view. Because it is you the parishioners I represent.
5. Cllr. Neil Phillips, 07774 961116
I have been a Newton Resident for over 18 years and I own two businesses in the Village, based at Newton House Farm. One is a leisure supplies company in the Caravan and Motorhome market. The other is a Narrowboat hire company. I am 59 years old and have actively been involved in Cycling, Motorsport and Sailing for many years. I held the office of Vice president of my cycling club and was also Chairman of my Car Club and have held several committee positions within all three of my clubs. I would love to see Newton with more facilities for the benefit of all the residents and hope being on the council helps that become a reality.
6.  Cllr. Sarah Shaw, 07944 432050, Chairman
I have lived in Nottingham all my life, I moved to a new build house 6 years ago and really enjoyed the new community and quietness that Newton has to offer. I decided to volunteer some of my time to the community by joining the Parish Council. As Newton develops into a larger village I am keen to see that we help to communicate and deliver what will hopefully be a lovely village for us to all live.
7. Cllr Barry Stockton-Tate, 07738 291231 vice-Chairman
8. Casual Vacancy
9. Casual Vacancy
Membership of Standing Working Groups
i) Finance and Assets: Cllrs James Fisher and Neil Phillips
ii) Planning and Village Hall and RAF Memorial: All Councillors
iv) Communications: Cllr Penny Higgs
v) Play Areas and Village: Cllrs Janet Dobson and Margaret Goulder
The Chairman (Cllr Sarah Shaw)and vice-Chairman (Cllr Barry Stockton-Tate) are permanent ex-officio members of these groups
The Clerk to the Council: Bill Banner,  0115 933 5921,  E- mail: clerk@newton-pc-notts.co.uk
Register of Councillors' Interests: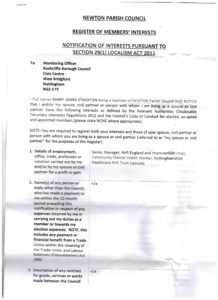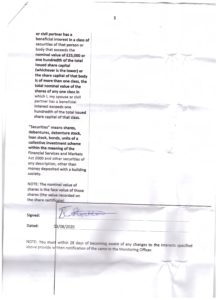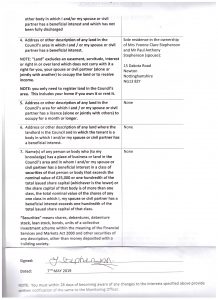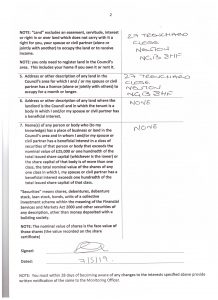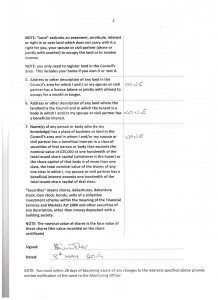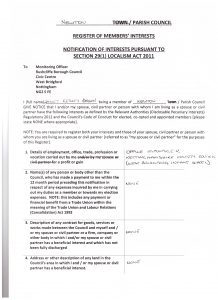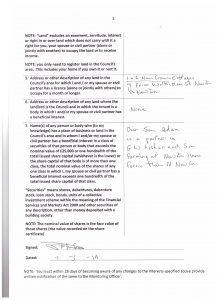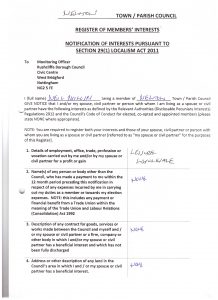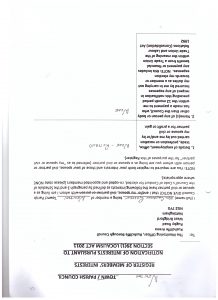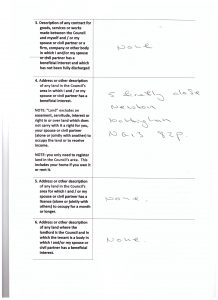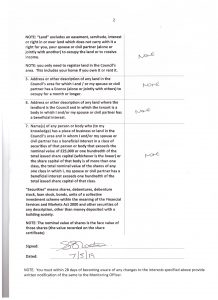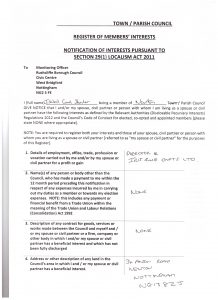 …………………………………………………………………………………………………………………………………………..